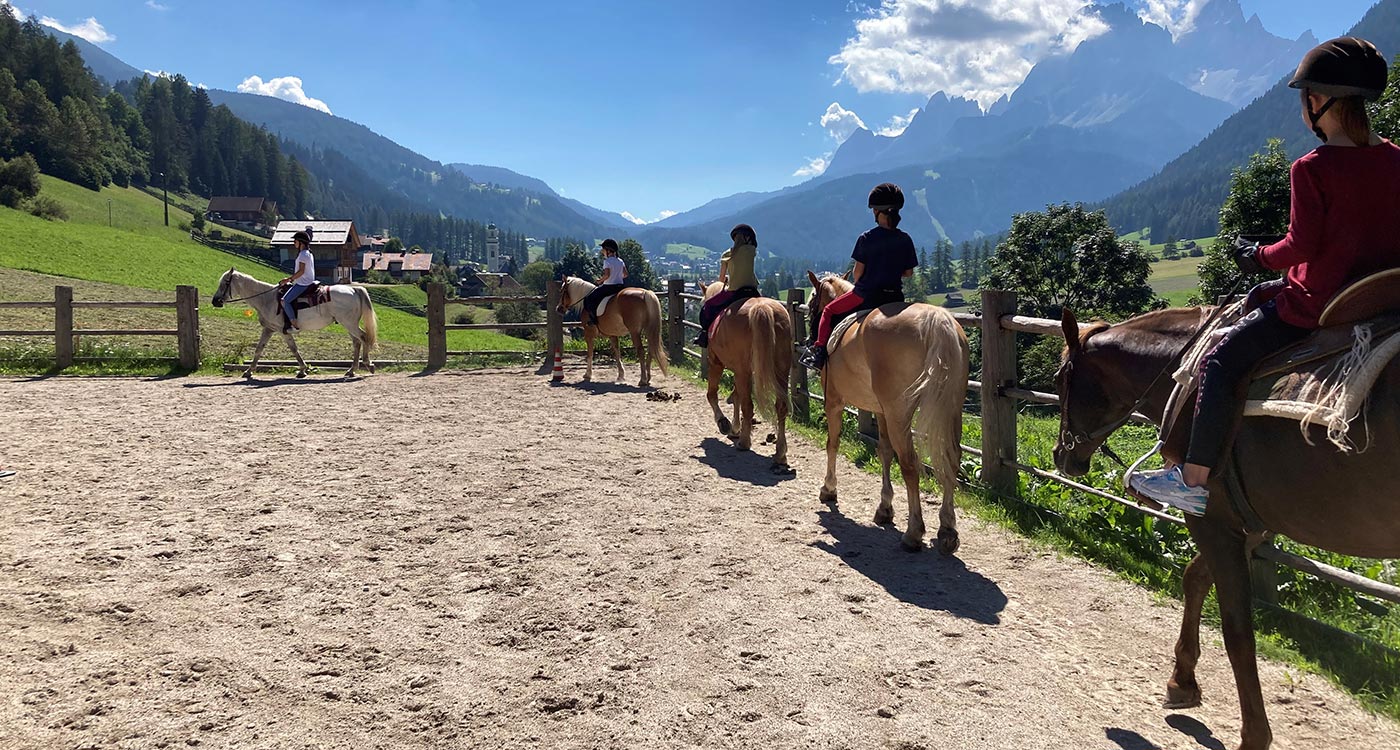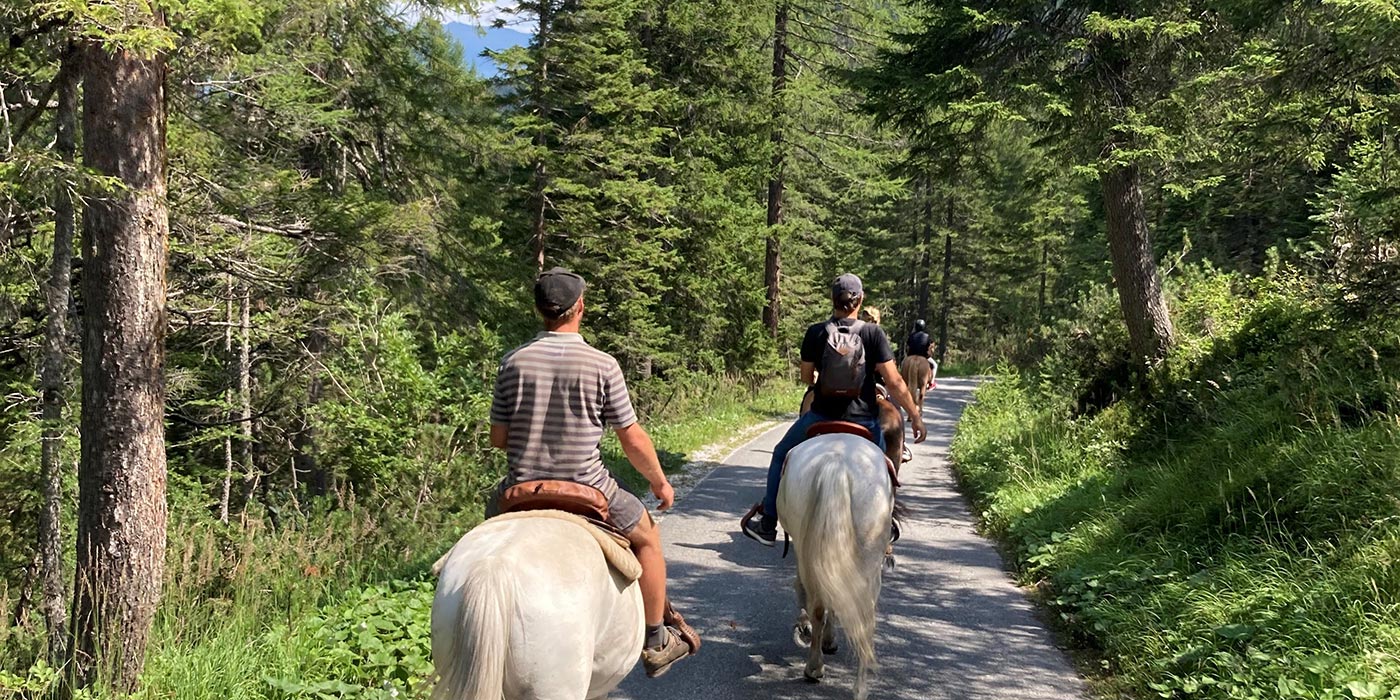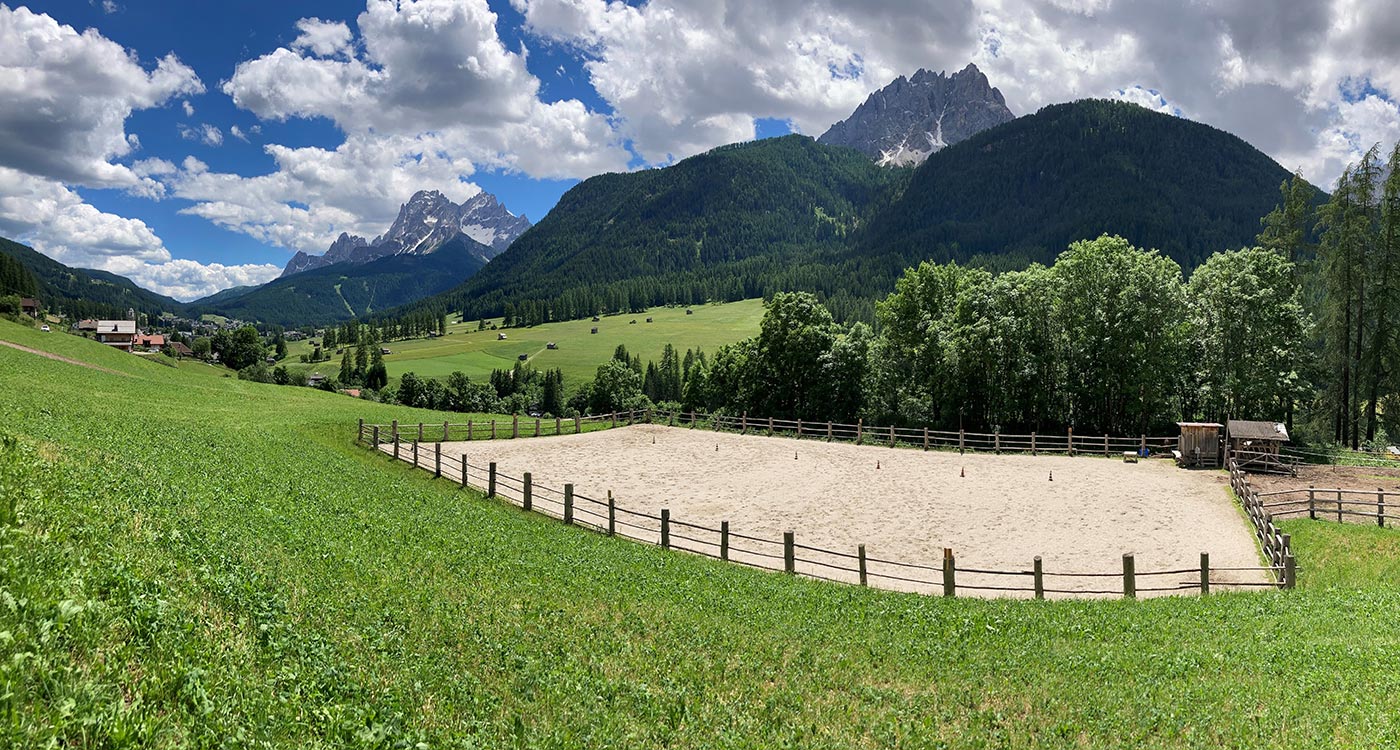 Riding lessons for beginners and advanced riders at Unterlanerhof in Sesto
Close your eyes and imagine yourself: you are sitting in the saddle, have the reins firmly in your hands and gallop off. You feel the wind blowing through your hair and all around you are lush meadows in the middle of the Sesto Dolomites – the view is breathtaking.
You might even be lucky and see the deer roaming through the tall grass.
Our rides take place directly in the UNESCO World Heritage Site. What could be more beautiful than experiencing the nature of Sesto from horseback?
We are a full-time farm: have you ever wondered what everyday life with horses and cows is like? What they eat, what is involved in their daily care?
With us you have the opportunity to experience their everyday lives life together with us.
Immagine yourself in the sattle...
Riding is our passion and for some of you it might be a completely new experience. The right technique is the be-all and end-all of riding. We are trained cross-country riders and farriers and offer the following services:
Adventure weeks for children and adults
You can't get enough of horses and would love to spend every day with them? Then we have just the thing! Adventure weeks for all ages:
We will explain to you what is involved in proper coat care, how a horse's hoof actually works and is built. Simon will show you how to shoe a horse and maybe you can help him shape the horseshoe into the right shape.
Are you ready to get into the saddle? Attention – ready – on the saddles – go. From cool western riding to classical riding; and for the very athletic, vaulting.
A bit of theory is not to be missed and to make sure that this is not too boring, we paint the physique of the horses with special finger paint. This is a fun and informative way to get children to bette runderstand the bodies of our beloved horses. Who is the best artist?
Please enquire about dates in advance – only subject to availability
So go ahead, make your dream of riding come true, because:
All dreams can come true if we have the courage to follow them.
- Walt Disney