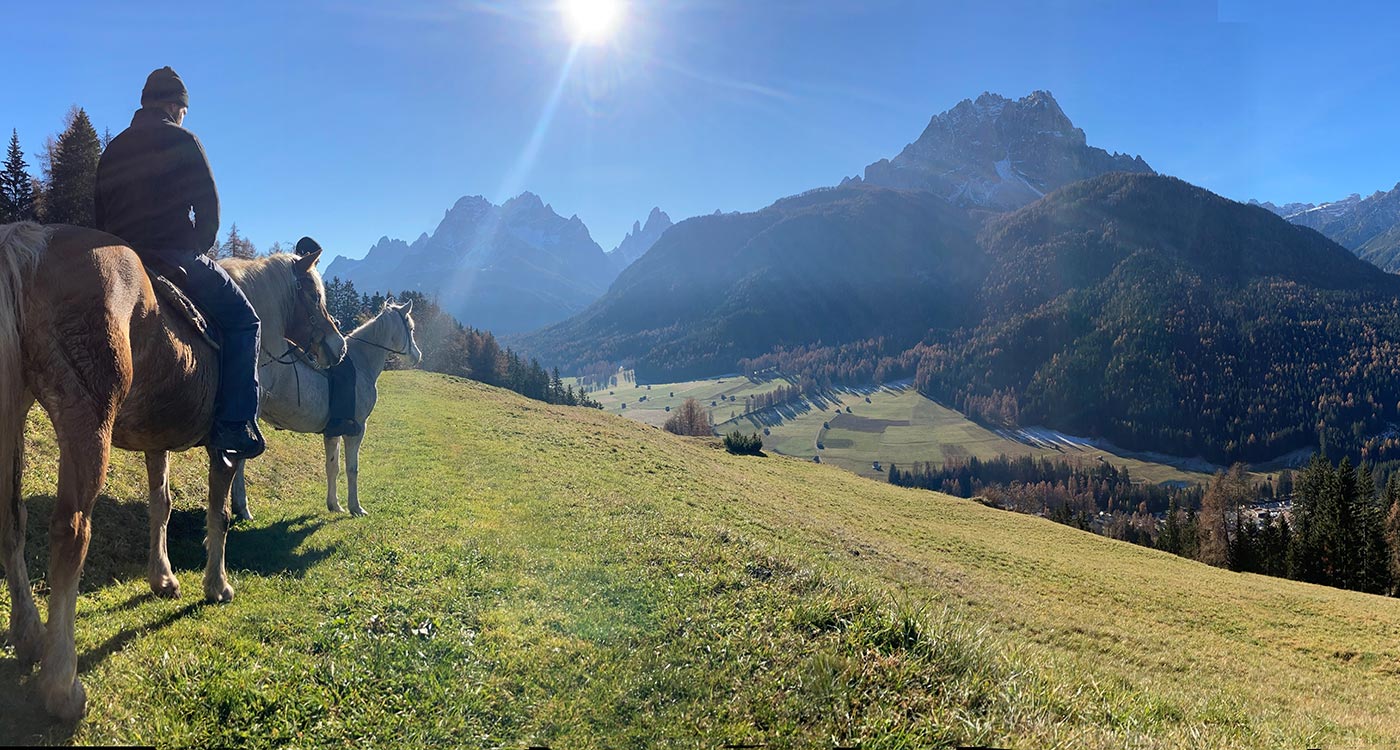 Looking for something special?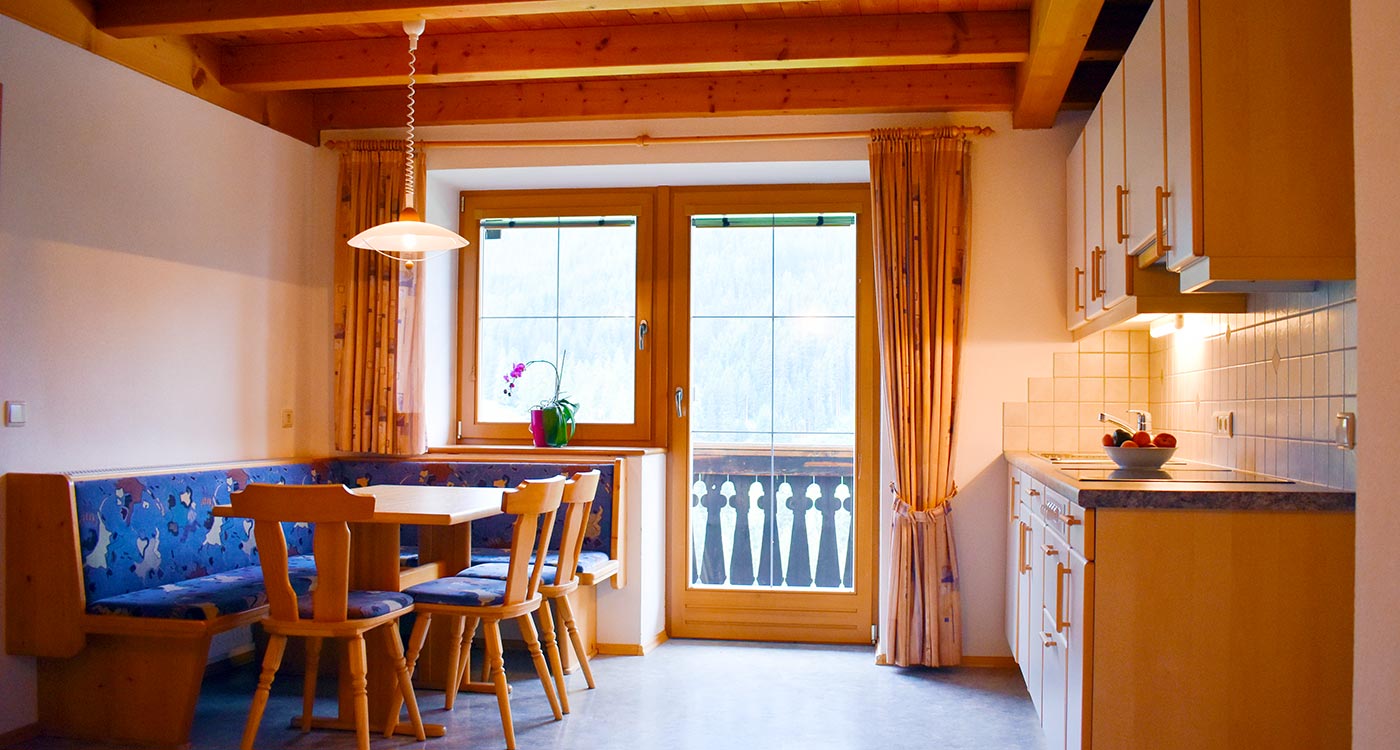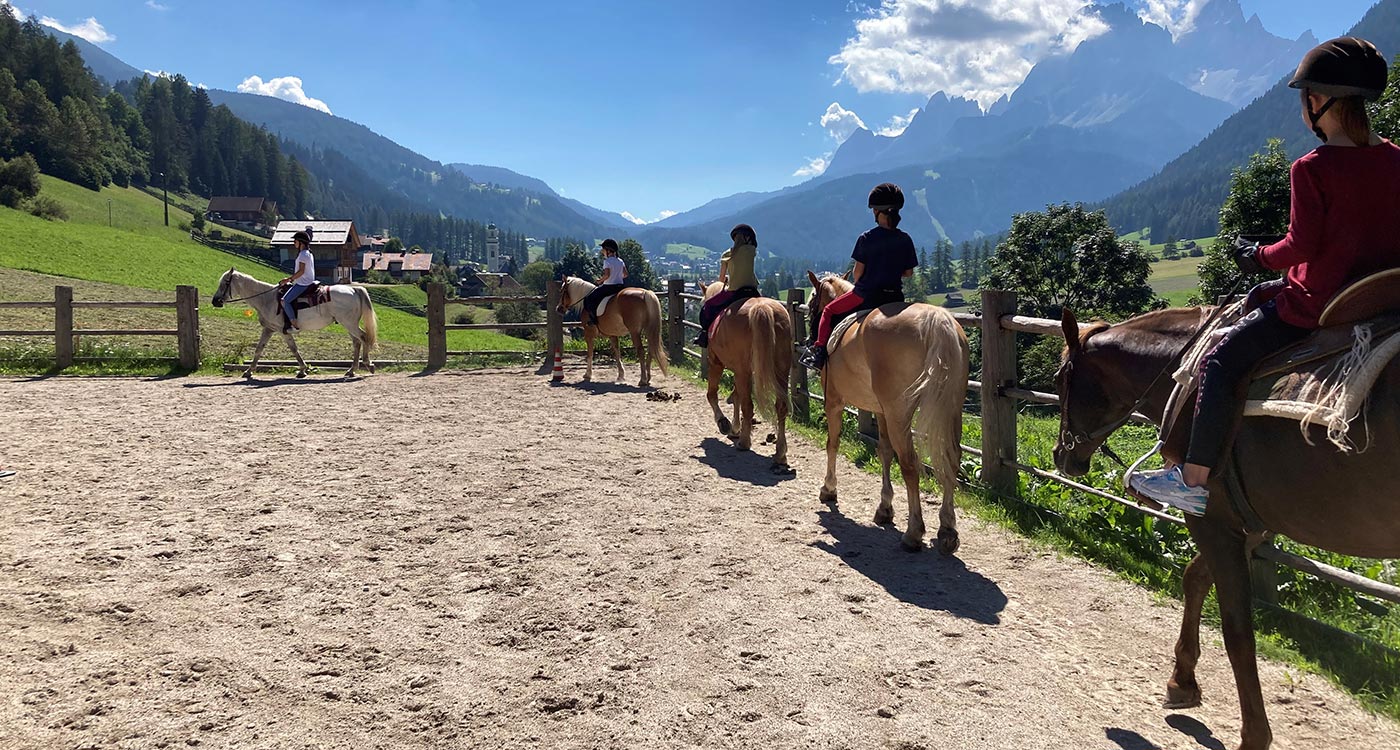 Treat yourself to more than just a holiday
Come and discover the breathtaking nature of our valley, where from our farm you can set off on horseback or on foot through fields, meadows, and forests of the Unesco World Heritage. Our farm is located at about 1350 m above sea level – just 10 minutes' walk from the village centre, in a quiet location.
Whether you are a professional equestrian or a beginner, an adult or a child, there is an activity to suit everyone's needs.
Our apartment for 2 -6 people with a view of the Sexten Dolomites is equipped to ensure you have a fantastic stay: comfortable and spacious accommodation to spend your riding holidays with family or friends.
We are a farm and as such a dairy farming. You will also find horses, pigs, turkeys, calves and Amy, the Bernese mountain dog.
Four hooves, two legs, one team: Horse riding is a way of life full of fascination, passion and desire ...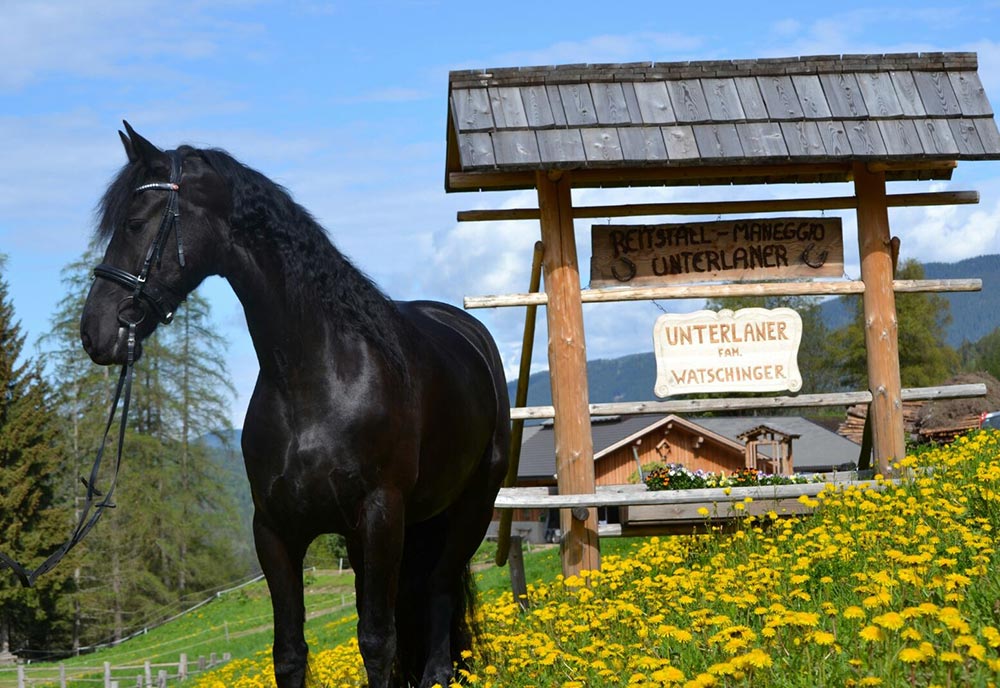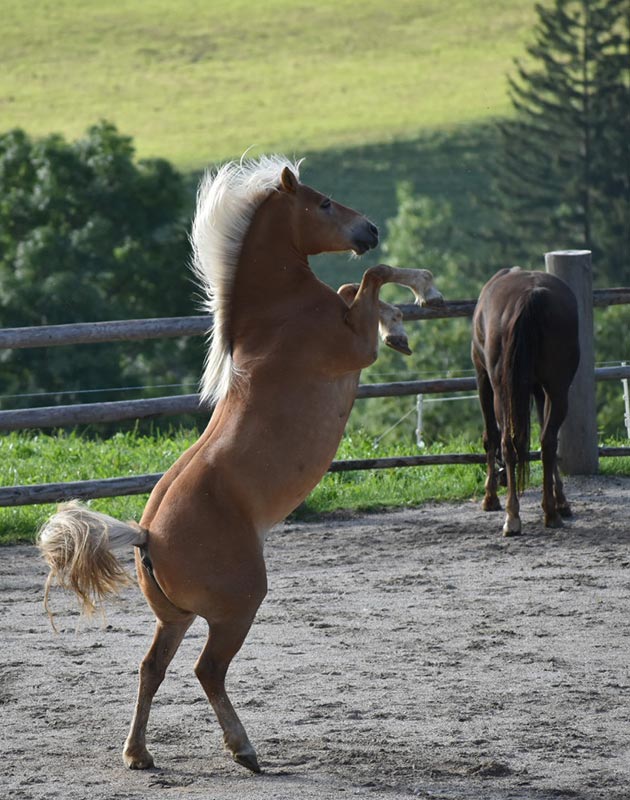 Places of interest in the vicinity :
Sesto Forest Chapel and Reflection Path: hike and experience culture and history at the same time. Built in 1917 after the Sesto church was damaged in the World War.
Val Fiscalina: wildly romantic and highly alpine and above it the Sesto sundial – the largest natural sundial in the world.
Braies Lake: the most beautiful lake in the Dolomites. A beautiful excursion destination for the whole family all year round (very Instagrammable – we promise).
Sorapis Lake: is one of the most beautiful tours in the Dolomites. The lake is in fact very well known for its intense colours ranging from blue to aquamarine.
Olperl Nature Park and Realm of the Gigante Baranci: adventure parks at the top station of the Helm cable car and the San Candido cable car with exciting adventure points.
Prato Piazza: high plateau of the Braies Dolomites.
Rudolf Stolz Museum: immerse yourself in the world of the famous South Tyrolean artist.
Bellum Aquilarum: open-air museum on the history of the First World War incl. positions & trenches.